Everytime you buy Trés Belle undies. You are making a real difference to a women or girl in need.
At least 10% of all of our revenue goes to ActionAid to help support their projects and activities for people who menstruate all over the world.
Period poverty affects women, girls and people who menstruate all over the world. Access to menstrual products, safe, hygienic spaces in which to use them, and the right to manage menstruation without shame or stigma, is essential for anyone who menstruates.

But for many, this is not a reality. This is not just a potential health risk - it can also mean girls' education, well-being, and sometimes entire lives are affected.

That's why we work with ActionAid who support women and girls, community leaders, men and boys, schools and governments to help end period poverty around the world - once and for all.

From supporting Girls' Clubs that help girls learn about periods, to distributing menstrual products in emergencies and providing training on how make cheap, reusable sanitary pads, we're working with ActionAid to put an end to period poverty. And we're making progress every day.

No one should be held back because of their period.
One in 10 girls in Africa miss school because they don't have access to menstrual products, or because there aren't safe, private toilets to use at school.
In Kenya alone, approximately 50 percent of school-age girls do not have access to menstrual products
In India, approximately 12 percent of its 355 million menstruating women cannot afford menstrual products
Period poverty is a global issue affecting those who don't have access to the safe, hygienic menstrual products they need, and/or who are unable to manage their periods with dignity, sometimes due to community stigma and sanction.

It doesn't just refer to those who have no access to menstrual products; in some cases, limited access to these products leads to prolonged use of the same tampons or pads, which can cause infection.

Around the world, consequences of period poverty can include:

1. Girls often miss one or more days of school during their periods, which negatively impacts their education. In Sub-Saharan Africa, for example, some girls will miss as much as 20% of their school year; some may drop out of school altogether. The loss of education can mean girls are more likely to be forced into child marriage.
2. There are serious health risks when people are forced to use dirty rags which can cause infection. Risks can be greater if the women or girl has undergone female genital mutilation (FGM).
3. Due to community stigma, some may feel persistent shame and fear during their periods, and in some cases face social sanctions (such as chhaupadi in Nepal).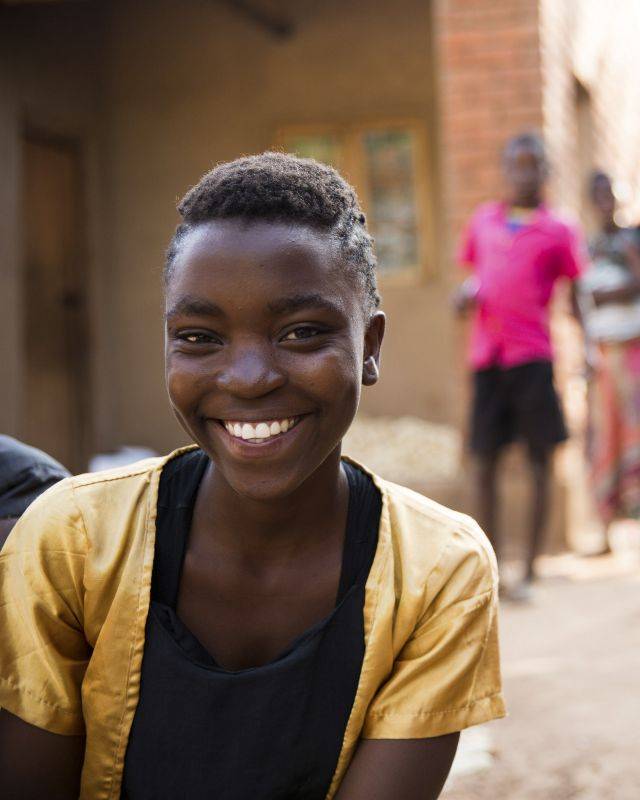 How ending period poverty changes lives
17-year-old Vast lives in the Chiradzulu District in Malawi, where ActionAid has been working to end period poverty and ensure no girl misses school because of her period.
When she started her period she faced not just period poverty, but stigma from her community: "I was told not to cook with salt because if I do my dad will have stomach pains, and people's teeth will fall out." She used to miss out on around three days of school every month.
Thanks to a project providing training on how to make reusable sanitary pads, a lot has changed for Vast.
"These pads make a huge difference. I'm really happy now," she said. "I am able to stand in class without being conscious of what is behind me and can even play netball. I'm really happy and it helps a lot."
Our 100% satisfaction promise to you.
If you don't get along with your new period pants in the first 60 days or two cycles, just let us know using our contact form and we will refund you hassle free!